Body Concept is de gemeenschappelijke praktijk van Rob Wouters (kinesitherapeut) en Annick de Boes (voedings- en gezondheidscoach).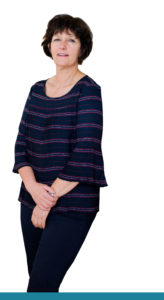 Volg Body Concept op Facebook!
Mmm... mijn favoriete ontbijt Christel!Back To School
Het is weer tijd om in Balans te komen voor onszelf & ook voor de kinderen.
Zo kijk ik er al naar uit om 1 van mijn goede gewoontes na de vakantie terug op te nemen namelijk havermout als ontbijt of lunch.
Wist je dat Havermout veel vitamine B6 bevat en deze je zenuwstelsel versterkt? Vit. B6 zorgt er ook voor dat er serotonine wordt aangemaakt, een stofje dat geassocieerd wordt met het "geluksgevoel". Havermout bevat ook tryptofaan, waaruit nog meer serotonine wordt aangemaakt. 's Avonds maakt je lichaam uit die serotonine dan weer melatonine en dat zorgt op zijn beurt voor rustige slaap.
Dus in plaats van "bokes met choco" 's morgens als ontbijt te geven waarom geen bordje havermoutpap?
Tip: Havermoutpap kan je makkelijk de avond voordien klaarmaken of zelfs meerdere porties in 1 keer klaarmaken en bewaren in de koelkast, doe er 's morgens wat honing of kaneel, een beetje fruit bij en je hebt een super voedzaam ontbijtje zowel voor jou als voor je oogappels.
...

See More

See Less